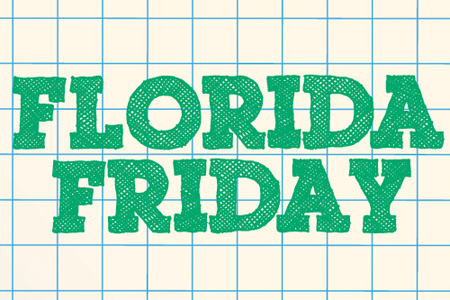 One of the greatest things about living in America is freedom to choose a destiny. If a kid wants to be an astronaut, artist or even President, he can if he works hard enough.
Well, most kids anyway. Some have their destiny chosen for them by their parents. Such is the case with today's Florida Friday star.
Meet 36-year-old Crystal Metheney. Yes, her name is Crystal Metheney. Once you're named after one of the most dangerous drugs ever created, your decisions throughout life become pretty simple. Of course you move to Florida. Of course you get arrested on a drug charge (Marijuana, actually, for Metheney. Crystal meth would have been too on the nose.)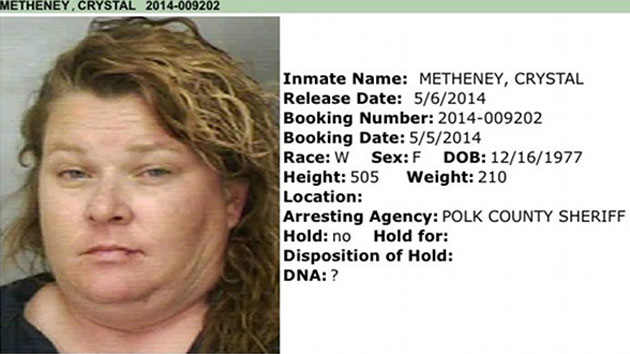 And then, of course, you get arrested for firing a missile at a car. Crystal Metheney fulfilled her destiny last month by getting arrested for firing an actual missile at an actual car.
Think about that. This is a real thing that happened in the United States of America, not Soviet Russia or the Gaza Strip or something. A citizens of the United States fired a rocket launcher at a vehicle and blew it up. And her name was Crystal Metheney.
Welcome to Florida.
More Florida headlines from this week:
DeLand Woman Hid Stolen Lobster Tails in Her Pants
Best line: Reed reportedly told police she was planning on trading the lobster tails to a friend and then possibly buy "Chinese buffet or Dilaudid," a brand of the drug hydromorphone.
(I'm a pretty optimistic person, but I don't think she was going to choose the Chinese buffet.)
Florida Man Ties Engagement Ring to Baby Alligator's Tale
Best line: "My dream has always been to be an alligator wrestler so an infant alligator was nothing!" Samantha said.
(Skip to the 4 minute mark to get to the confused baby alligator.)
Man Named Edward Cocaine Gets His Drug Charges Dropped
Best Worst line: "I'm very happy," Cocaine said Wednesday. "Naturally high."
Thanks to "Florida Man" on Reddit for all the news stories.
LIFE LESSON #20
If your last name starts with "Meth," there are a handful of baby names that are probably off-limits.