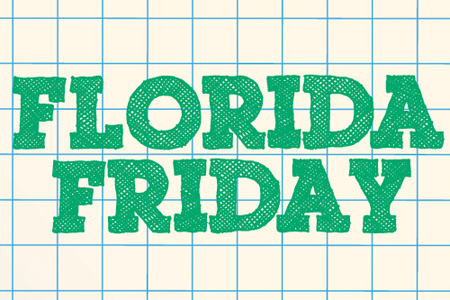 People sell ANYTHING on Craigslist. Treadmill with broken motor and no belt? $100. Microsoft Zune with a cracked screen? $50. So if someone's just giving something away on Craigslist through the "Free Stuff" board, it's got to be pretty bad.
A quick roundup of actual Craigslist Cleveland Free Stuff for today:
Final Fantasy: The Spirits Within DVD ("In decent used shape")
Free fishing bait? Freezer burnt (?) lg bag frozen shrimp ("I have a large unopened 2 lb bag of frozen unpeeled shrimp we never got around to eating. Ice in the bag so I suspect it's freezer burnt. Maybe not since it's still in the shell?")
Free bag men's depends underwear ("Free free free!" Does not say if they have been used or not.)
So when you find something that's actually good on the Craigslist Free Stuff board, you need to pounce. Jacksonville, it's time to pounce.
This week, a "Free Stuff" post on the Jacksonville Craigslist site advertised "Free Armadillos."
"I have a herd of free armadillos," the post says. "I have caught numerous ones over the years and I just don't need them anymore."
Deserae had better be thankful we don't live in Jacksonville, because if we did, there would be a herd of armadillos in our basement by the time she gets home from work today.
More Florida headlines from this week:
Florida Man Impersonating Police Officer Pulls Over Unmarked Police Car
Best line: Ironically, Chance's work on the force includes catching people impersonating law enforcement officers.
Burglars Snort Man's Ashes, Thought It Was Cocaine
Best line: The thieves took an urn containing the ashes of her father and another container with the ashes of her two Great Danes
Man Stole GPS, Then Called 911 After Getting Lost
Best line: Can it get any worse than being lost on a dark, lonely country road with wild pigs in hot pursuit? Yes it can.
Thanks to "Florida Man" on Reddit for all the news stories.
LIFE LESSON #18
A herd of armadillos is nothing to be trifled with.