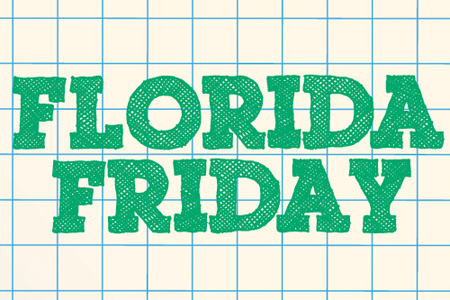 http://www.youtube.com/watch?v=rsVq07tyUcs&end=64
Being a 911 operator has to be awesome. Yes, there's daily tragedy, but I'm sure there's also plenty of THIS.
A Florida woman recently looked into the sky and saw the sun. (Being from Cleveland, I can only assume that's a nice feeling.) She noticed a phenomenon known as a "22-degree halo" where particles ice particles high in the air cause a halo around the sun. It's a pretty cool effect, but not cool enough to like pull the kids out of school to see it or anything.
Anyways, instead of joining the rest of Florida by saying "That's weird" and returning to Candy Crush, she chose to call 911. This was her chance to not only save Tampa, Florida, but also possibly "get the news people out here."
She then went on to report a strange object that "has never been in the United States of America. Never ever." Her attempts at describing it included:
"Um, it's a weird circle up in the sky."
and
"It's a big bright circle in the middle, and it's all the way around."
Soooo, basically the sun.
The rest of the call (which I have mercifully removed from the embedded video) is two minutes of the woman trying to figure out her location, even though "It's in the whole world. Anyone could walk outside and see it." Florida is the best.
More Florida headlines from this week:
Deputies: Brandon man staged burglary to avoid going to work
Best line: He stated his wife was adamant that he go to work and he didn't want to.
'Chicken Lady' gets hundreds of rotisserie birds for free from Publix
Best line: Furman acknowledges that hundreds of free chickens sounds "a bit excessive."
Man shot, robbed after romantic date at Burger King with suspect
Best line: The victim told investigators he set up a romantic date with Lockhart, bought food, then took Lockhart back to his office.
Florida man catches 800-pound shark, fries it up
Best line: Polk butchered the shark and cooked it for his community. He said it fed about 250 people.
(I'm just including this last story because I'll be vacationing in this area soon, and I want you to know what happened to me if I suddenly disappear while swimming in the ocean.)
Thanks to "Florida Man" on Reddit for all the news stories.
LIFE LESSON #9
If you see a strange bright yellow object on a cloudless day, call 911 just to be safe. You may not save the world, but you will still get on the news.